I sing along to the music in Skyrim.
3 tags
Turn It Up Tuesday - The Distillers - Coral Fang
Well, it's actually Saturday, but I'm inspired to tell you about one of our favorite bands. Coral Fang is the last and in my opinion, the best, album that The Distillers released. I (Amy) have been listening to The Distillers since I was about 12 and I would have my sister put my hair in a mohawk so I could look like Brody Dalle, the rhythm guitarist and vocalist of the band. The...
Turn It Up Tuesday - Every Time I Die - Ex Lives →
Hey guys! So due to the fact that there's so much amazing music coming out this year, I figured we could start sharing some of our favorite recently dropped albums and singles. "Ex Lives" from Every Time I Die comes out next week, March 6th, but it's streaming live from Epitaph records over on soundcloud now. Go check it out. I like "Underwater Bimbos from Outer Space."  (Yeah, so it's kind of...
2 tags
2 tags
2 tags
2 tags
Promos with Lauren Young Photography are done and...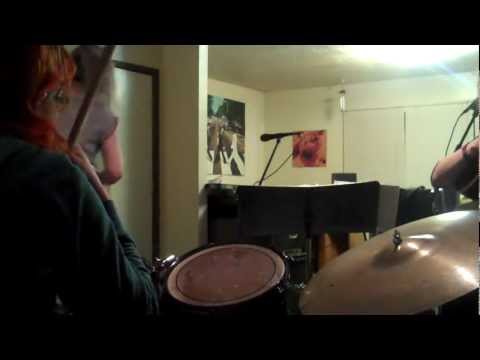 Here's a personal question for ya....
Are pants that are ripped in the crotch still wearable? I'm not taking just worn down, I mean like so ripped that if you had junk it would be all up in everyone's trunk. Acceptable or trashy? Cause I'm definitely sporting some easy access jeans right about meow.
2 tags
2 tags
2 tags
5 tags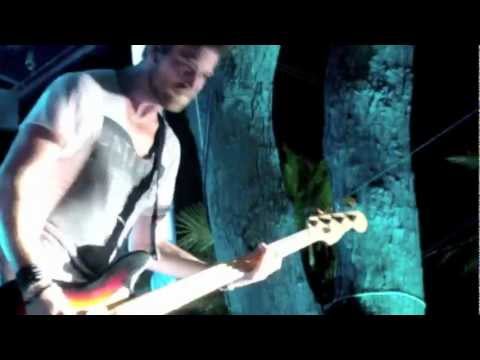 TECHNOLOGICAL ROMANCE!
TEENAGE MUTANT NINJA TURTLES!
HEROES IN A HALF SHELL! TURTLE POWER! 
The Rocket Surgeons are in the studio this...
Stayed tuned!
"Your eyes burn like bonfires."
– Hayley - The Rocket Surgeons
DEUCE FEST 3
Is going to be amazing! Get your shiny little butts down to Kenai next weekend! It's going to be beautiful and sunny and camping and nothing will hurt
1 tag
As of tomorrow, all of the rocket surgeons will...
Would it be to silly to wear my graduation gown to Live and Local this weekend?
1 tag
You'll never love me, asshole Cause I know you better than you do You're just looking for a buck And maybe a little - uh, cuddle? Could've been you who built me up in a tower of sand but I've been carried away before on the lips of the wind so i'll hide away in my castle and you can fight your way through and i'll play the perfect damsel but...
1 tag
1 tag
1 tag
1 tag
Chilkoot Charlie's Live & Local
Next weekend, we'll be playing a show with Armada and Ghost Hands at Koot's.  All of us in TRS are underage, so we'll be hanging out in a secluded area with our parents until we play, and dipping out immediately after (bar's rules). But we will rock! If you're over 21, make your way out there! It's going to be a good time. 
1 tag
1 tag
1 tag
Watch
The Rocket Surgeons performing "Hayley" at the 2011 Battle for Warped Tour
1 tag
Civil - The Rocket Surgeons
1 tag
Recording today! Hopefully.
If there's no good audio, we'll at least have some good videos for you guys to enjoy.
1 tag
Slogan Maker: The Rocket Surgeons version
The Rocket Surgeons - A never ending story. Everyone should believe in The Rocket Surgeons. Be young, have fun, taste The Rocket Surgeons. The Rocket Surgeons have it. The Rocket Surgeons innovate your world. The Rocket Surgeons is my sport. Lunch time is The Rocket Surgeons time.
1 tag
More updates, music, shows - m04r 53xyt1m3?
I know you're incredibly impressed with my l33t sp34k.  Anyways, we've been working hard to crank out more songs, covers, and general set list material, which then leads to more shows, which leads to more content.  We're also working on getting some recording done. Shortly, we'll have several songs available on our Facebook. In the meantime, feel free to ask us...
1 tag
1 tag
1 tag
1 tag
Tell you friends about the Rocket Surgeons.
They rule. No joke.
Also, we're connected to our facebook page. (:
http://www.facebook.com/therocketsurgeons
Recommend us to all your friends next Monday!
It'll make us happy!
There are some slots open for River Rock on the...
2 tags
Awesome river rock show
Teensy weensy crowd, but it was a blast. I only wish we'd done more than acoustic. Ahh well, come out and see us at Summer Chaos Tomorrow.
2 awesome shows this weekend
first, river rock Friday @ 7pm at the cave, then summer chaos at the Palmer train depot. so stoked!